Dear Robert,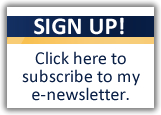 I wanted to take just a moment to give you an update on our successful efforts so far to try to protect Virginians from the very worst of the planned sequester spending cuts.

The Virginia congressional delegation has been working together, across the aisle and on both sides of Capitol Hill, to present strong arguments against these across-the-board cuts. I am pleased to report that we have seen some success in holding off many of the most damaging impacts:


During several recent conversations with top Pentagon officials, including Defense Secretary Chuck Hagel, I have gotten assurances that the Pentagon is trying to use its discretionary spending authority to minimize the potential impact of civilian furloughs. Already, Secretary Hagel has confirmed that proposed furloughs of 22 days have been reduced to no more than 14 days. Late last week, I led members of the Virginia delegation in sending a follow-up letter which explicitly urges Secretary Hagel to take whatever action he deems necessary to reduce the impact of potential civilian furloughs even further, and we remain hopeful you will see a further reduction.



Top Navy officials now have confirmed that our recent congressional action provided enough flexibility for the Navy to preserve most of its $287 million budgeted for ship maintenance and repair work, which is scheduled to be conducted over the next 18 months by a series of our smaller Hampton Roads shipyards. This is excellent news for approximately 20,000 shipyard workers and their families across South Hampton Roads!


The Navy already has kept commitments and honored contracts worth $3.3 billion for scheduled construction and refueling contracts for aircraft carriers and submarines performed by 20,000 workers at Huntington-Ingalls Newport News Shipyard.

Virginia is not out of the woods yet, and employees in several non-military federal agencies, including the FAA, are experiencing across-the-board spending cuts and furloughs. I want you to know I continue working with my Virginia colleagues to do all I can to minimize the impact of these cuts on your family and your community--and we'll keep you posted on the latest.

Best Regards,




Mark Warner


Click here to view this message in your browser.